The process of eliciting, documenting organizing tracking and changing Requirements and communicating this information across the project teams to ensure that iterative and unanticipated changes are maintained throughout the project life cycle.
Monitoring status and controlling changes to the requirement baseline. The Primary elements are Change control and Traceability.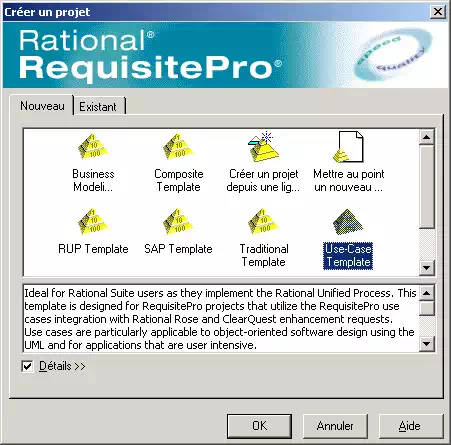 Requisite Pro is used for the above activities and project administration purposes, the tool is used for querying and searching, Viewing the discussion that were part of the requirement.
In Requisite Pro, the user can work on the requirement document. The document is a MS-Word file created in Reqpro application and integrated with the project database. Requirements created outside Requisite pro can be imported or copied into the document.
In Requisite Pro, we can also work with traceability, here it is a dependency relationship between two requirements. Traceability is a methodical approach to managing change by linking requirements that are related to each other.
Requisite Pro makes it easy to track changes to a requirement throughout the development cycle, so it is not necessary to review all your documents individually to determine which elements need updating. You can view and manage suspect relationships using a Traceability Matrix or a Traceability Tree view.
Requisite Pro projects enable us to create a project framework in which the project artifacts are organized and managed. In each project the following are included.
● General project information
● Packages
● General document information
● Document types
● Requirement types
● Requirement attributes
● Attribute values
● Cross-project traceability
Requisite Pro allows multiple user to access the same project documents and database simultaneously hence the project security aspect is to very crucial. Security prevents the system use, potential harm, or data loss from unauthorized user access to a project document.
It is recommended that the security is enabled for all RequisitePro projects. Doing so ensures that all changes to the project are associated with the proper username of the Individual who made the change, thereby ensuring that you have a complete audit trail for all changes.