While some companies opt for working entirely with third party firms, others may use a mixture of their own hiring function in which one or more of these resources are integrated. Such recruitment processes are known as Internal Recruitment Processes (IRPs).
Internal sources of recruitment refer to those sources that companies use to recruit ideal candidates from within their work-pool or through their own channels and resources. In recent years, this method of recruitment has seen a surge as HRs get good resources from mutual contacts, so the expenses of outsourcing the consultancy services to third-party organizations are minimized.
Also, because the references are all from within the company, the referred candidate's integrity and sincerity gets a good rating. In addition to this, employees get to refer people in their own contacts and help them get a chance to work with top-class organizations. Some of these methods are −
Company's Official Website
Companies that have their own 'Careers' section in their websites can directly recruit qualified and enthusiastic candidates from the profiles candidates share on their websites. The best advantage about posting jobs notifications on the Company's website is that candidates that already are already interested in the company have direct access to apply for any open recruitment.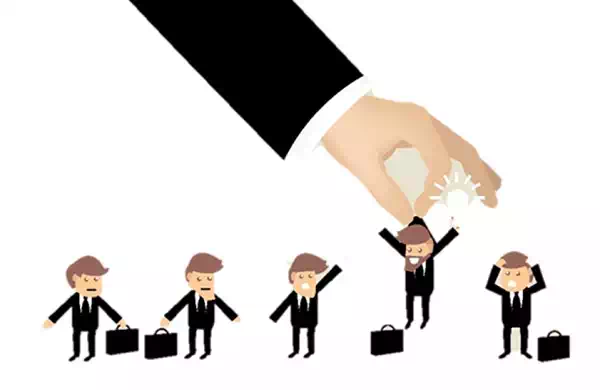 They can also easily browse around the Company's website in order to obtain more information like company background, work culture, products manufactured and/or services provided etc. It is likely that the human resource team can provide solid information and have ample amount of candidates to choose from.
It is a time-efficient, cost-effective way to build a profile of suitable candidates and maintain the information for future use (if an appropriate position becomes available). Some of the information these websites generally ask is about the candidates' educational background, current and former employers, salary history, special skills, references, and so on.
Job Fairs
One of the most actively used strategies used for the recruitment process is the participation of the company in job fairs. A big number of candidates can be interviewed in a small interval of time. There are numerous companies who also commission their own job fairs. Most companies participate in job fairs anchored by other companies. A company has to pay a participation fee to the host company. Numerous colleges and universities also sponsor for job fairs.
Newspaper Advertisements
Newspaper ads always have an upper-hand when it comes to advertising for a job recruitment, as the internet-surfing culture hasn't still caught up with the pre-millennial generation. Because of this reason, a large number of potential candidates still refer to newspapers for job opportunities.
The advantage newspapers have over company websites is that newspapers provide all job opportunities that all companies are offering at a given time, as compared to website-browsing, where you can check only those jobs in that company. However, newspaper ads can be a tad bit costly and may yield varying results. They are more useful for certain positions. But, they are not usually the best resources for highly technical jobs.
Trade Associations and Magazines
A manager may be already familiar with the resources and associations related to her/his company. Companies deal in productions that might be very specialized in nature, or comprise of a very broad community consisting of sellers, vendors, buyers, dealers, and so on. An association may be able to provide managers with insights into the working process and can serve as a platform for finding talent. In fact, many associations have started having their own online job resource centers.
Many such trade publication associations either have a print or a web-based version of their magazine which contains a Career Section. The Hollywood Reporter, a long-time player in the entertainment industry, is an example of this.
Referrals by Company's Employees
In many companies, prime employees are recruited through referrals by the company's employees. This program has the added potential of boosting the employees morally and improving their loyalty, as employees feel that their suggestions are being valued by the organization.
In fact, many firms implement various rewards systems for their employees who refer successful candidates. The team itself may be one of the greatest sources to get referrals, but it includes the employees working in other departments as well.
The biggest challenge with employee referrals is that it may work in the reverse way if the referred person is not hired. The employee might feel discouraged if many of his referrals are rejected. He will feel low-esteem and generally withdraw from team-actions. So team referral systems need to be initiated only after properly instructing and educating employees.
Internal Candidates
An internal candidate, in other words, is a person already working with the company as an employee. Tapping into the potential of such people is definitely a good idea, before recruiting people from outside the organization. This step helps the HR in addressing the issue of nonavailability of qualified candidates in important, managerial roles.
It also applies to those people who are looking to make a switch to other departments or members of the other departments looking forward to try out. However, it is also a question of the corporate's culture. If the company prefers recruiting newer employees from the outer world, a manager may wish to change this policy.