Generating sales reports is one of the wisest ways of measuring the progress of your sales team staffs. It also comes in handy for your sales team while making productive changes along the way. Anyway, the days of huge sales reports with detailed information are long gone.
In the real world, salespeople dedicate very less time towards analysing sales reports, which could be as less as thirty minutes a week. More over, by the reduction of unnecessary paperwork, the salespeople can dedicate the saved time for selling.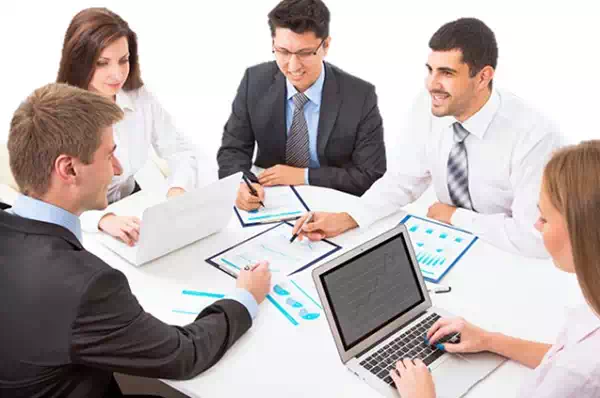 Some important areas to consider while making reports are the current position of the business deal in the sales cycle – whether a proposal has been requested, prototypes or demos have been asked for, etc.
It is also necessary to calculate the amount of time a prospect is within an agreement with a competitor (date up to which the contract is needed to be renewed or expired) and finally, the growth rate of ongoing prospects (updates against quota).
Contact Log
This is a different kind of report that the salesperson maintains and it can be reviewed by clients on a regular basis. This keeps detailed updates on the current status of contacting the clients. Some updates can be as 'first contact made', 'upcoming call appointment made', 'personal sales call appointment made', etc.
There are some specifications which are followed because just initiating a large number of phone calls or sending a lot of e-mails or business letters does not comply with SMART principles and might just consume your precious time.
Clients are well-informed people, so it is necessary for you to have an understanding of the role played by others within the company and how the internal stakeholders will participate in forecasting of the sales business. Every call to a client should try to get information on the following areas −
● What are the new products and in which development phase are they (R&D, engineering, etc.)?
● What marketing agendas are being implemented for the promotion of demand?
● Is there an increase/decrease anticipated in the marketing budget, if so, how much?
● How financially stable is the business? What do financial executives suggest?
● What amount of human resource is required for the progress?
● What are the recruitment circumstances of the company (whether hiring new recruits or on hold, etc.)?
Finally, all the information collected needs to be sent to the management. It is crucial for you to be realistic. The important point here is that you should try to have as much say and support as possible when making a forecast. This will enable all parties to get details and information necessary for them to satisfy their prominent stakeholders and various constituents.