Foreign securities or depository receipts can be bought directly from a particular country's stock exchange. Two concepts are important here which can be categorized as Portfolio Equity and Portfolio Bonds. These are supposed to be the best modes of GPM. A brief explanation is provided hereunder.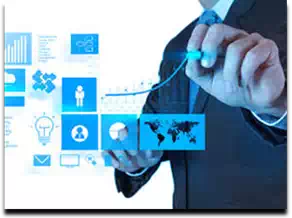 Portfolio Equity
Portfolio equity includes net inflows from equity securities other than those recorded as direct investment and including shares, stocks, depository receipts (American or global), and direct purchases of shares in local stock markets by foreign investors.
Portfolio Bonds
Bonds are normally medium to long-term investments. Investment in Portfolio Bond might be appropriate for you if −
● You have additional funds to invest.
● You seek income, growth potential, or a combination of the two.
● You don't mind locking your investment for five years, ideally longer.
● You are ready to take some risk with your money.
● You are a taxpayer of basic, higher, or additional-rate category.
Global Mutual Funds
Global mutual funds can be a preferred mode if the Investor wants to buy the shares of an internationally diversified mutual fund. In fact, it is helpful if there are open-ended mutual funds available for investment.
Closed-end Country Funds
Closed-end funds invest in internationals securities against the portfolio. This is helpful because the interest rates may be higher, making it more profitable to earn money in that particular country. It is an indirect way of investing in a global economy. However, in such investments, the investor does not have ample scope for reaping the benefits of diversification, because the systematic risks are not reducible to that extent.