Adani Group was founded by Gautam Adani. He was born in 1962 in Ahmedabad, Gujarat in a Jain family. Gautam Adani moved to Mumbai, Maharashtra at a young age of 18. In the beginning of his career, he worked at Mahindra Brothers as a diamond sorter. After spending two years working as a diamond sorter he set up his own diamond brokerage business based in Mumbai.
In his first year of business at a diamond brokerage, he had scored a profit of 10,00,000 lakh rupees which was a big amount in the 80's. Later, he started commodities trading and began to purchase PVC for his elder brother's plastic factory.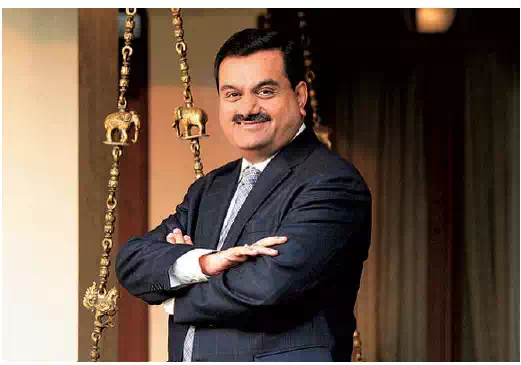 In 1988, he established Adani Enterprises. It traded in power and agriculture commodities. In 1990, Adani Group partnered with American multinational, Cargill, to export salt from Gujarat. After a while, the company exited and the partnership broke which left 5,000 acres of land for Adani group, which is now the largest multiproduct special economic zone of India. In 1991, government policies changed which encouraged business, that led to a boom in Adani group and huge profits were made.
The government of Gujarat in 1993 decided to lend Mundra Port (a sea port located in Gujarat) to private companies. In 1995, this contract was given to Adani group. The port has grown substantially from 1995 and now it can handle nearly 8 crore tons of cargo per year and that makes it the largest private sector port in India. After the port became active, Adani expected that there would be a need of power in future. Assuming the need, it started importing coal. This was the initiation to enter into the power and energy sector.
Gautam Adani then founded Adani Power Ltd., which is now India's largest private thermal power company with a capacity of 4620 MW. Adani group is now estimated to have 40 billion USD as total assets with 60,500 employees, and according to Forbes 2014, Gautam Adani is 11th richest person in India.