When a company relaunches a brand, it hopes to avoid the mistakes from past experience and wants to set a strong foot in the market. A brand manager needs to consider the following do's and don'ts while relaunching a brand −
● Analyzing the marketplace and target market segment.
● Knowing about the competitor brands.
● Conducting SWOT (Strengths, Weaknesses, Opportunities, and Threats) analysis.
● Positioning the brand in an appropriate new form.
● Avoiding too many changes in too short time. This type of strategy can lead to the risk of not retaining consumer's attention and interest for a long time. In future, it can make the company and its products unrecognizable to its existing customers. Let the consumer know about the new form the brand has taken.
● Communicating clearly about the brand relaunch. Creating awareness among people about new objectives and distinctive offers. Making the changes gradually and noticeably.
Let us see an example of NIVEA FOR MEN relaunch. In 1980, NIVEA introduced an alcohol-free, non-itching aftershave balm for men. It went popular with consumers, and then by 1993, NIVEA FOR MEN included a range of skincare products for men.
By 2008, more and more men were investing in skincare and grooming products. NIVEA FOR MEN brand understood this as an opportunity to claim more market share in the growing category. To achieve this, NIVEA employed a strategic marketing to relaunch and reorganize.
NIVEA assessed the marketplace, evaluated its own business, brands, and products. It also assessed the brand's position and the state of the market. It conducted SWOT analysis and revealed some interesting facts such as women are an important target market for the brand NIVEA FOR MEN as they are instrumental in buying male grooming products for their partners as well as helping them to choose new ones.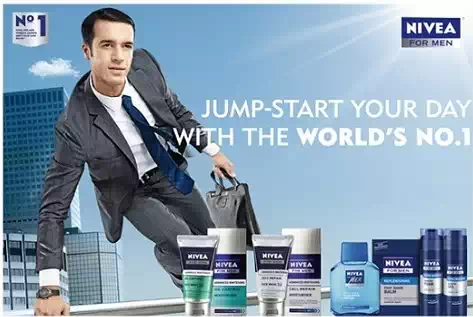 Well-informed with SWOT analysis data, NIVEA FOR MEN brand management set objectives for relaunch. Using research data to forecast trends, the marketing force set SMART (Specific, Measurable, Achievable, Realistic) objectives. This helped in increasing sales, growing market share, and improving its brand image.
NIVEA FOR MEN adopted a range of key performance indicators to assess the success of the NIVEA FOR MEN relaunch in the UK. It revealed that −
● NIVEA FOR MEN is the market leader in many countries and is consistently gaining additional market share.
● Internationally, NIVEA FOR MEN skincare products sale increased by almost 20 percent.
● The NIVEA FOR MEN brand image improved in the minds of consumers.
● NIVEA FOR MEN entertained its customers' feedback and added products to its line and reformed the existing products.