Factors that indirectly impact the organization, its operation and working condition is known as the outer environment or macro environment. These external factors cannot be controlled by the organization.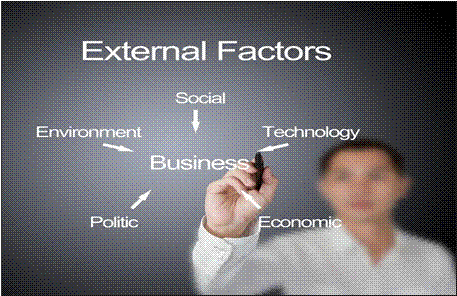 Following are some of the macro environment factors:
| | |
| --- | --- |
| Political-legal environment | The country's unique political and legal landscape within which organizations function. The effects of this are quite visible. For e.g.: the effect of changing taxes or raising interest rates. |
| Technology | Companies have to carefully evaluate the technological developments that it wishes to embrace as it is a cost intensive factor and provide millions in return to one company and take millions from another. |
Socio-cultural environment
The means of communication, the country's infrastructure, its education system, the purchasing power of the citizens, family values, work ethics and preferences, etc.