This is another commonly used structure, where organizations are organized by a specific product type. Each product category is considered a separate unit and falls within the reporting structure of an executive who oversees everything related to that particular product line. For example, in a retail business the structure would be grouped according to product lines.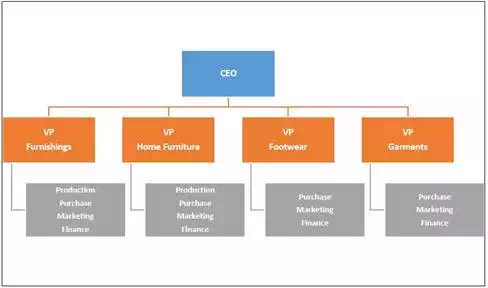 Organization structured by product category facilitates autonomy by creating completely separate processes from other product lines within the organization. It promotes depth of understanding within a particular product area and also promotes innovation. It enables clear focus with accountability for program results.
As with every model, this model also has a few downsides like requirement of strong skills specializing in the particular product. It could lead to functional duplication and potential loss of control; each product group becomes a heterogeneous unit in itself.