Winning a new project is exciting for any business. But it usually doesn't take very long for the feeling or triumph to be taken over by the realization that more work means a greater challenge for resource management and the evaluation of how realistic it is to complete this project on time – if at all.
The assessment is a delicate balance of how you will reshuffle your pool of resources to accommodate this new endeavor, which could possibly delay, cancel or compromise some of your ongoing projects. Questions to be asked include: Should your company hire additional consultants or contractors? Can your current resources handle this new endeavor? Should the project be put on hold or refused altogether?
This is where a proper project governance policy comes in, which helps corporations in their decision-making process when it comes to selecting which projects should be worked on and when, as well as effective ways to manage resources and the project pipeline.
Governance
According to the UK Government, decision making failures is one of the top 5 causes of project failure, with governance in second place and stakeholder management in third.
In reference to project governance, this can be defined as a complex set of relationships between a company's management, its Board, its shareholders and all other stakeholders. It provides structure through which the company objectives are set, and more specifically, how performance will be monitored and objectives attained. The question needs to be answered: Who will be in charge, not just of the individual projects, but of the success of the company as a whole? Project managers, ultimately, should be reporting to a higher authority figure that has a clear understanding of the corporate objectives and all the potential and ongoing projects – both internal and billable.

Figure 1: The Need for Project Governance
Likewise your governance policy should include an exhaustive project prioritization process, similar to the one illustrated below, to ensure that your resources are in line with the priorities.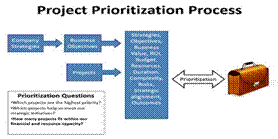 Figure 2: Project Prioritization Process
The Case of People
It's obvious enough to say that projects that bring the highest return on investment, should be placed at the top of the priority list – but of course, the biggest factor is effective resource allocation. And as stated earlier, company's' biggest challenges are often related to too many projects and not enough resources – which often leads to resource over-allocation. This can have an extremely negative effect on employees' morale and can actually cause resentment, result in disengagement and a drop in productivity.
Strategies to Align Your Resources with your Project Pipeline
● Prioritize projects
● By prioritizing your projects, based on the project prioritization process illustrated above, should you find yourself in the situation where your resources have been overloaded, the decisions regarding which tasks or projects they should focus on immediately will be that much easier to make.
● Set reasonable expectations
● When it comes to your clients, it's best to follow Apple's model: under-promise and over deliver. If you've ever been to an Apple store, you know that they'll tell you it takes ten days to have your laptop repaired, only to receive a call the following day to say it's ready for pickup (this makes clients super happy). You obviously can't set expectations based on the worse possible scenario or the best one, since both the former and latter are unlikely to occur. A middle ground between these 2 extremes will usually cover all your bases. In terms of setting expectations internally, it's important to set attainable goals; doing otherwise can lead to project failure, low morale and a culture of insecurity.
● Leave some leeway
● The same concept applies when making estimates. It's equally important to give some leeway between the tasks and milestones to be accomplished – and to find the balance between too much and too little. This extra time you have factored in will allow you to deal with any unforeseen problems or events that may hamper the work to be accomplished.
● Invest in proper software
● Investing in software that is configurable and corresponds to your business needs, should enable you to see the impact of each project on your talent capacity. Managing large numbers of people across multiple projects is a tricky balancing act, so being able to track the progress of staff or contractors is essential. However, even the best system will only look for what you tell it to look for. If you don't set it up properly, you could be missing out on important warning signs without even knowing it, or worse, have several versions of the truth.
● Have a proper risk management strategy
● Having an effective risk management strategy allows your company to identify your ongoing and future projects' strengths, weaknesses, opportunities and threats. To ensure your project's success, define how you will handle potential risks so you can identify, mitigate or avoid problems when you need to. To sum it up, the objective of risk management is to make sure that the company only takes the risks that will help it achieve its primary objectives while keeping all other risks under control.
● Know your enemy
● By knowing who your competitors are and what they're offering, you can also choose your battles wisely; meaning which projects should take precedence over others.
● Outsourcing
● Should you realize you are in over your head, outsourcing some of the work will alleviate the burden on your internal resources, allowing them to focus on – and more importantly, finish – what they are currently working on. Contractors and consultants may cost a little more, but they actually save you money in terms of management and overhead costs. They can also bring in skills and an expertise that may not be available in your company.