Sales professionals play an essential role in the success or failure of an organization. Their key responsibility areas include promoting a product and making a brand popular amongst the end-users.
Sales representatives earn profits and generate revenues for the organization.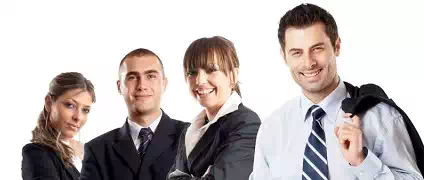 Let us go through some tips for successful sales professional:
Understand your product well. Customers would find it difficult to believe you unless and until you yourself are convinced with the product. Know the benefits of your product or service. Sales professionals must be very clear with the USPs of the products for the customers to believe them.
Take pride in your profession. An individual should not choose sales as a profession just because it is a quick source of earning money in the form of incentives. Individuals should have a passion for sales. Enjoy your work to the fullest for the best results. Never treat your job as a burden.
Sales representatives can't afford to be impatient. Customers would definitely take some time to believe in you and your product but that's absolutely okay. It is a sin to shout or ill treat customers. They must be dealt with utmost patience and care. Be kind to the customers.
Interact with the customers more often and try to find out their needs and expectations. Be honest with people. Suggest them only what is right for them.
Create a target market for your products. Don't try to sell a flat screen television or air conditioner to someone whose monthly income is rupees ten thousand only. It would be a sheer wastage of time, energy and talent. Understand the purchasing power of the customers.
Don't oversell. One should never irritate the customers. Don't make their lives hell. Being pushy never leads to closure of deals; rather it leaves the customers' irritated. Give them time to think and decide. It is good to be aggressive but never cross that fine line.
A sales representative must never show his desperation in front of the customers. Don't show him how badly you need to sell the products to achieve your targets. He has nothing to do with it. If he really needs the product, he would definitely buy it.
Be a self motivator. Set a goal for yourself and try to achieve the same in the best possible way. Give your heart and soul in each deal.
Avoid adopting a casual attitude. Don't go casually dressed for sales meetings. Clients will never take you seriously.
Be a good communicator. Take care of your pitch while speaking to the customers. Avoid being too loud or too soft. Make sure you are audible and the customers understand you.
Convey what your product actually offers. Lies and fake stories cost later.
Don't be afraid of the targets. Accept them only when they are realistic and achievable.
Sitting in the office doesn't help in sales. Sales representatives must go out and meet people. Make a list of prospective customers. Exchange contact details and visiting cards to reach a wider audience.
Don't feel bad if you are unable to close a deal. Understand where you went wrong and how things could have been a little better. Be your own critic.
Be a good listener. Listen to what the second party has to say.