Performance management helps people to get into action so that they achieve planned and agreed results. It focuses on what has to be done, how it should be done and what is to be achieved. But it is equally concerned with developing people – helping them to learn – and providing them with the support they need to do well, now and in the future.
Performance Agreement
The framework for performance management is provided by the performance agreement, which is the outcome of performance and development planning. The agreement provides the basis for managing performance throughout the year and for guiding improvement and development activities.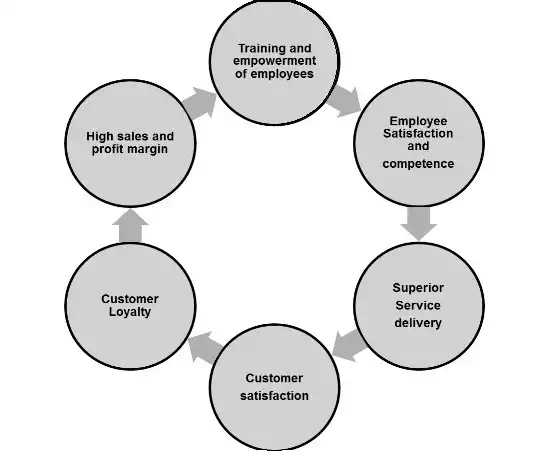 The performance agreement is used as a reference point when reviewing performance and the achievement of improvement and development plans. Performance and development planning is carried out jointly by the manager and the individual. These discussions should lead to an agreement on what needs to be done by both parties.
The starting point for the performance and development plans is provided by the role profile, which defines the results, knowledge and skills and behaviors required. This provides the basis for agreeing objectives and performance measures. Performance and personal development plans are derived from an analysis of role requirements and performance in meeting them.
Role Profiles
The basis of the performance and development agreement is a role profile, which defines the role in terms of the key results expected, what role holders are expected to know and be able to do, and how they are expected to behave in terms of behavioral competencies and upholding the organization's core values. Role profiles need to be updated every time a formal performance agreement is developed.
Developing Role Profiles
To develop a role profile, it is necessary for the line manager and the individual to get together and agree on the key result areas, define what the role holder needs to know and be able to do and ensure that there is mutual understanding of the behavioral competencies required and the core values the role holder is expected to uphold.
Defining Key Result Areas
When introducing performance management, it is probably best to figure out what is to be done rather than focusing on what has to be achieved.
To define key result areas, individuals should be asked the following questions by their managers −
● What do you think are the most important things you have to do?
● What do you believe you are expected to achieve in each of these areas?
● How will you – or anyone else – know whether or not you have achieved them?
The answers to these questions may need to be sorted out – they can often result in a mass of jumbled information that has to be analyzed so that the various activities can be distinguished and refined to seven or eight key areas.
This process requires some skill, which needs to be developed by training followed by practice. It is an area in which HR specialists can usefully coach and follow up on a oneto-one basis after an initial training session.
Defining Technical Competencies
To define technical competencies, i.e., what people need to know and be able to do; three questions need to be answered −
● To perform this role effectively, what is it that the role holder should be able to do with regard to each of the key result areas?
● What knowledge and skills in terms of qualifications, technical and procedural knowledge, problem-solving, planning and communication skills etc. do role holders need to carry out the role effectively?
● How will anyone know when the role has been carried out well?
Defining Behavioral Competencies
The usual approach to including behavioral competencies in the performance agreement is to use a competency framework developed for the organization. The manager and the individual can then discuss the implications of the framework at the planning stage. The following is an example of a competence framework −
● Personal drive − demonstrate the drive to achieve, acting confidently with decisiveness and resilience.
● Business awareness − identifies and explores business opportunities, understand the business concerns and priorities of the organization and constantly seek methods of ensuring that the organization becomes more businesslike.
● Teamwork − work cooperatively and flexibly with other members of the team with a full understanding of the role to be played as a team member.
● Communication − communicate clearly and persuasively, orally or in writing.
● Customer focus − exercise unceasing care in looking after the interests of external and internal customers to ensure that their wants, needs and expectations are met or exceeded.
● Developing others − foster the development of members of his or her team, providing feedback, support, encouragement and coaching.
● Flexibility − adapt to and work effectively in different situations and carry out a variety of tasks.
● Leadership − guide, encourage and motivate individuals and teams to achieve a desired result.
● Planning − decide on courses of action, ensuring that the resources required to implement the action will be available and scheduling the programme of work required achieving a defined end-result.
● Problem solving − analysis situations, diagnose problems, identify the key issues, establish and evaluate alternative courses of action and produce a logical, practical and acceptable solution.
Core Values
Increasingly, performance management is being used by organizations to encourage people 'to live the values'. These values can include such concerns as quality, continuous improvement, customer service, innovation, care and consideration for people, environmental issues and equal opportunity. Discussions held when the performance agreement is being reached can define what these values mean as far as individual behavior is concerned.
Assessing how well people uphold core values is an integral part of performance management, stating that −
Our success depends on all of us sharing the common values set out in the management plan, i.e. −
● Integrity − We demonstrate high standards of honesty and reliability.
● Impartiality − We are fair and even-handed in dealing with members of the public and each other.
● Professionalism − We provide high quality professional advice and support services.
● Client focus − We are responsive to the needs of members, the public and one another.
● Efficiency − We use resources responsibly and cost-effectively.
● Mutual respect − We treat everyone with respect and courtesy and take full account of equal opportunities issues at all times.