What is an 'Accredited Investor?'
An accredited investor is a person or entity that can deal with securities not registered with financial authorities by satisfying one of the requirements regarding income, net worth, asset size, governance status or professional experience. The term is used by the Securities and Exchange Commission (SEC) under Regulation D to refer to investors who are financially sophisticated and have a reduced need for the protection provided by regulatory disclosure filings. Accredited investors include natural individuals, banks, insurance companies, brokers and trusts.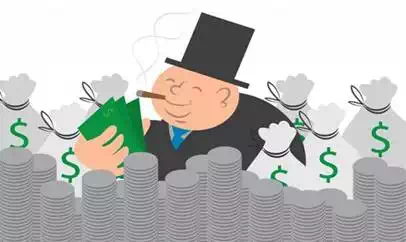 BREAKING DOWN 'Accredited Investor'
Because raising capital entails costly regulatory filings, many companies offer securities to accredited investors, exempting the companies from registering securities with the SEC. Regulatory authorities verify that an individual or entity possesses necessary financial means or knowledge to take investment risks in unregistered securities, before he is considered an accredited investor.
Accredited Investor Requirements
To be an accredited investor, a person must demonstrate an annual income of $200,000, or $300,000 for joint income, for the last two years with expectation of earning the same or higher income. An individual must have earned income above the thresholds either alone or with a spouse over the last three years. The income test cannot be satisfied by showing one year of an individual's income and the next two years of joint income with a spouse. The exception to this rule is when a person is married within the period of conducting a test. A person is also considered an accredited investor if he has a net worth exceeding $1 million, either individually or jointly with his spouse. The SEC also considers a person to be an accredited investor if he is a general partner, executive officer, director or a related combination thereof for the issuer of unregistered securities.
An entity is an accredited investor if it is a private business development company or an organization with assets exceeding $5 million. An organization cannot be formed with a sole purpose of purchasing specific securities. Also, if an entity consists of equity owners who are accredited investors, the entity itself is an accredited investor.
In 2016, the U.S. Congress modified the definition of an accredited investor to include registered brokers and investment advisors. Also, if a person can demonstrate sufficient education or job experience showing his professional knowledge of unregistered securities, he is also considered an accredited investor.
Example of an Accredited Investor
Consider an individual who earned $150,000 of individual income for the last three years and reported a primary residence value of $1 million with mortgage of $200,000, a car worth $100,000 with outstanding loan of $50,000, 401(k) account with $500,000 and a savings account with $450,000. While this individual fails the income test, he is an accredited investor according to the test on net worth, which cannot include the value of primary residence and is calculated as assets minus liabilities. The person's net worth is exactly $1 million, which is calculated as his assets of $1,050,000 ($100,000 plus $500,000 plus $450,000) minus a car loan of $50,000.