The reality of business world today is that it's a global economy. Companies need to constantly expand and diversify their markets in order to compete in an increasingly crowded field.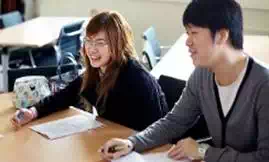 To lead global branding efforts, companies often turn to international marketers, who have the education and experience needed to extend local marketing techniques on a global scale. Read on to discover how these individuals head up international marketing efforts.
What do they do?
International marketers are solution-oriented professionals who discover the best ways to market products or services to other countries. Each country has its own marketing traditions, mannerisms, and cultural differences that international marketers must become deeply familiar with in order to succeed.
As such, international marketers are usually heavily involved in market research and product development in a country. They use market research to help them cater their products to specific groups. For example, a McDonald's in Japan would have slightly different menu offerings than a McDonald's in the United States.
By working within teams of other marketers, these professionals engage in the planning and execution of advertising and promotional campaigns, making sure to stay within budget and receive the highest possible return on investment possible. Some other professionals they work with include:
· Marketing Directors
· Market Researchers
· Consumer Product Managers
Qualification
International marketers have proven track records of creative and well-executed marketing campaigns in a local market before entering international marketing. They must gain several years of experience in market research, and show they have the ability to convert knowledge gained from research into sales and leads.
Most international marketers earn at least bachelor's degrees in marketing or international business. However, higher level international marketers typically earn master's of business administration degrees focusing on international communications.
Become an International Marketer
Depending on years of experience and their specific roles in a company, international marketers stand to make competitive salaries in their positions. Lower-level positions typically make $50,000 to $70,000, while management positions bring in between $90,000 and $110,000.