Due to close resemblance and similar attributes, the term LPG (Liberalization, Privatization, and Globalization) is generally used nowadays to describe the phenomena of freeing up of markets.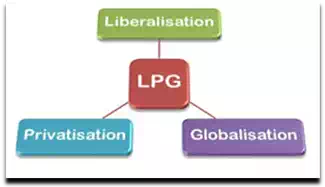 Although the three terms are distinct and have their own attributes, it is particularly helpful to describe the contemporary and new market conditions of 21st century through the term LPG. In fact, liberalization is the gateway to globalizations and hence, when we talk about the benefits of globalization, it is always a manifestation of the process of liberalization.
It is impossible to consider the business aspects without having a global view in many of the scenarios and hence, LPG is a way to deal with the latest marketing and operational trends in international marketing.