Kaizen means that everyone is involved in making improvements. Kaizen (pronounced
ky‐zen) is based on the Japanese management concept for incremental change and
improvement.
The idea of continuous improvement suggests that managers, teams, and individuals learn from both their accomplishments and their mistakes. It is a long-term approach to work that systematically seeks to achieve small, incremental changes in processes in order to improve efficiency and quality.
While the majority of changes may be small, the greatest impact may be improvements or changes that are led by senior management as transformational projects, or by cross- functional teams as Kaizen events.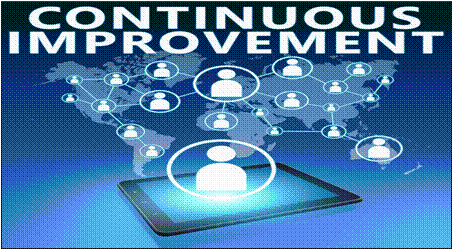 Kaizen Process
Following are the steps involved in Kaizen Process.
Identifying opportunities for improvement
Testing new approaches
Recording the results
Recommending changes