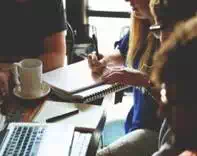 The truth is that there are quite a lot of things that you would need to take into account when you manage a project. Even though a stakeholder communication plan isn't always necessary, for long-term and heavy projects you are most certainly going to need to have one. With this in mind, we would like to go through a few things that you might want to take into account in order to be able to create one from scratch which meets the expectations of the stakeholder and fulfills its overall requirements and expectations. Let's go right ahead and take a look.
Identify the need for communication
This is rather obvious but it's particularly important. Your client and all of the stakeholders need to be well aware of the fact that you are incredibly concerned with their critical opinion and that breeds the need for transparency and communication. Upon doing so you are instantly gaining their trust and that's generally one of the most important things that you would have to do in the first stages of the project.
Lay out the tools and the techniques
This is also paramount. It's important to establish techniques which are going to be developed to establish constructive dialogues and communication meetings. This is important in order to push the project forward and to ensure that you are on the same page. Keep in mind that the stakeholder that you are communicating with isn't always going to be aware of the specifications of the projects.
That's when you need to integrate quick and comprehensive training sessions. This is one of the most successful ways to gain customer trust and reliability. Not only are you fulfilling the client's demands to carry out the project but you are also enabling him to see deep within the specifications of the latter which is something particularly appreciated.
Lay out the calendar
Sure, at first, when you start to manage a project you are likely to think that you will call the stakeholders and communicate with them occasionally or when the need presents itself. Sure, having sporadic communication meetings is without a doubt beneficial.
However, if you want to establish thorough transparency of your project and get the ultimately beneficial and timely feedback, you need to establish previously determined and non-negotiable dates for communications. This is going to work as a proper balancing factor, aligning your work and current achievements with the requirements and the expectations of the stakeholder.
As you can see, there are quite a few things that you'd need to be properly aware of when it comes to drafting a stakeholder communication plan. Even though it might seem a little redundant, it's an important part of your project plan and you need to take it seriously. This is the only way to establish thorough and effective transparency which is going to help the stakeholder follow the development of the project and it's going to help you handle it more efficiently.