India is a land of diversity and about 70% of the population lives in villages. To a large extent, villages contribute towards the economic development of the nation through the production of food grains, vegetables, fruits etc. Export of these agricultural products generate capital and earnings from foreign exchange.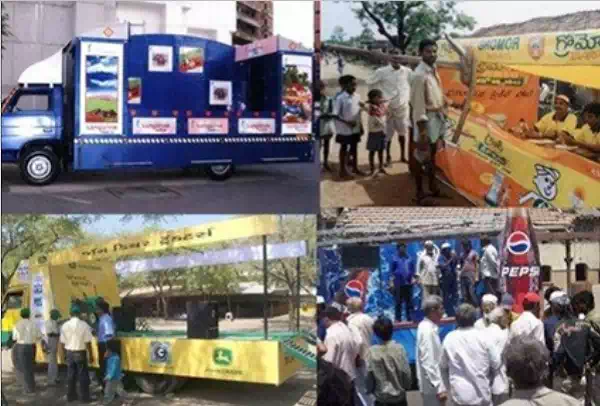 There are approximately 600,000 big and small villages in India according to rural market researchers. 25% of villages account for 65% of the total rural population. So we can calculate 65% of 700 million populations by from only 150,000 villages – which becomes a huge potential of this market.
If we go by statistics, around 70% of the Indian population lives in the rural areas. This accounts to almost 12% of the world population.
To expand the market by making inroads into the countryside, more number of MNCs are getting into India's rural markets. Among those are the bigshot companies like Hindustan Lever, Coca-Cola, Pepsi, LG Electronics, Britannia, Philips, Colgate Palmolive and the foreign-invested telecom companies as well.
Rural marketing involves a bunch of processes that includes developing, pricing, promoting, distributing rural specific product and service which satisfies the consumer demand and also achieves organizational objectives as expected from the target market. It is basically a three-way marketing stage where the transactions can be −
● Urban to Rural − It is a process of selling the products and services by urban marketers in rural areas. These products mostly include pesticides, FMCG products, consumer durables, etc.
● Rural to Urban − It is a process where a rural producer sells his products in urban market. This may or may not be direct, but mostly there are middlemen, agencies, government co-operatives etc. who take initiatives in the successful running of the selling process happen successfully in an appropriate price.
● Rural to Rural − It is a process which includes selling or exchange of agricultural products, tools, cattle, carts and others to another village in its proximity.