In the business world, Critical Thinking influences three prominent areas of the organization, namely human resources, marketing, and customer service. Let's see how the three areas are handled properly using critical thinking.
Human Resources
Many companies have now started appointing trained and certified specialists in Employee Relations who conduct workplace investigations frequently. When faced with a situation where they have to either warn, suspend, or terminate employees who have been accused of deviant behavior, they rely on Critical Thinking to arrive at a conclusion.
Techniques like fact-finding interviews, witness statements, gauging employee credibility, impact of termination on the team productivity, are applied to deduce whether an employee should be terminated immediately or given another chance.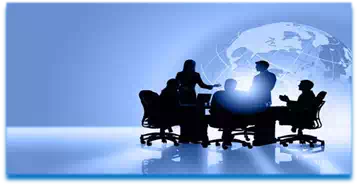 Marketing
People in the field of marketing, public relations, operations management and sales utilize their critical thinking skills in building the public perception of a company with respect to the company's products and services.
Earlier, marketing a product in such a way that appeals to only certain demographics was considered a good ploy. However, niche markets have now seen a huge decline, especially in the face of global recession and economic meltdown. Marketing Agencies used critical thinking and found a way to tackling this issue. The idea of targeting a niche market was completely abandoned. Instead of that, marketing techniques were used to make the product appeal to a wider base, even if the product itself wasn't made to undergo any modifications. This way, the products kept getting customers from all demographics without losing out on their core market base.
For example, if a car is marketed in such a way that it appeals to only women, it will face issues with achieving the expected sales figures. The reason behind it is the public perception that has now gone behind the product, making the male customers distance themselves from the product. The right strategy that is being implemented nowadays is to make it appeal to all the members of the family, and that includes the children and the dog too.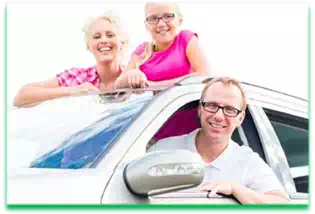 Customer Service
Employees who have regular contact with business customers use critical thinking skills every time they engage in understanding customers' needs and imparting product knowledge. Using information about a customer to achieve a satisfactory resolution is an important part of conflict resolution.
One example is a customer care executive taking ownership of a case and extending the deadline for due payment of a customer, who previously has a clean record of payment. Another example could be not penalizing a customer for his delayed payment, keeping in mind the long-standing business relationship with the customer.
In both these cases, the customer care executive had to take the help of the customer's history with the company before arriving at the final decision, and providing a speedy resolution to the problem.
Norm, a subscriber with Netflix, contacted the company about an issue he was facing with the video player while viewing an episode of Parks and Rec. The video player kept continuously playing the last three seconds in a loop. He opened up Netflix's chat service and initiated a conversation with a customer service executive.
The person who responded to his chat message was Michael, who introduced himself as "Captain Mike of the good ship Netflix" – a reference to the famous Star Trek series. He then asked which crew member he was speaking with. Obviously amused and delighted by such a greeting, Norm responded by typing, "Lieutenant" Norm, another Star Trek character, that of a Fleet Officer.
Neither of them broke character during the entire conversation. This call is now a classic in how to provide both delight and service to the customers.